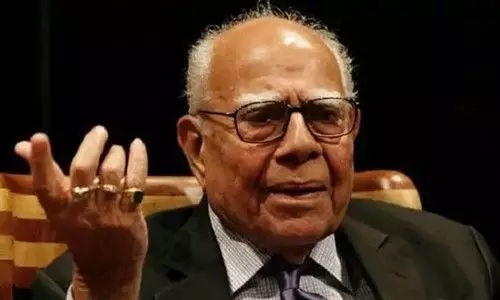 Photo courtesy: Live Law
Ram Jethmalani died on 8th September 2019, at his residence in New Delhi. He was suffering from bad health, died at 95. He begin his career as a lawyer in Sindh, after the riots in Karachi came to India and started his career. His earlier life was of an refugee after he fled form Karachi.
Ram Jethmalani had worked to top profile cases,  Nanavati case is one of the well known case in which the Naval Commander tried to kill his wife's lover, the court had given decision on behalf the Naval officer. Indira Gandhi  and Rajiv Gandhi Assassination case are also the prime cases handle by Ram jethmalani.
Source:Live Law
Recommended for you