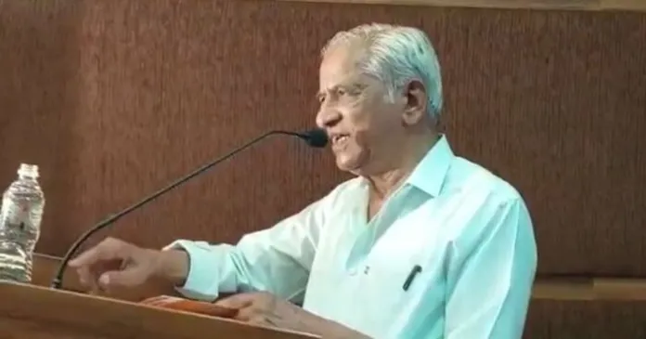 Photo courtesy: OpIndia
On Friday, January 20, alleged Rationalist, and writer, KS Bhagwan sparked outrage after making controversial comments about Lord Rama and Goddess Sita. KS Bhagwan claimed that the Valmiki Ramayana, in Uttar Kaand, states that Lord Rama used to drink wine with Sita every afternoon.
Rama's main activity in the afternoon was to sit with Sita and drink wine. the author was heard saying that this is what the documents state. KS Bhagwan made the comments while speaking at an event in Mandya, Karnataka.
Read more at: https://www.opindia.com/2023/01/ks-bhagwan-valmiki-ramayana-lord-rama-wine-sita/
Recommended for you