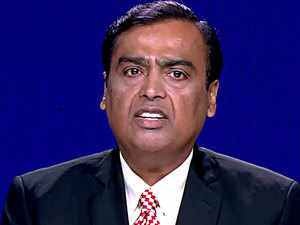 Photo courtesy: Economic Times
Reliance Company is one of the popular known for the mobile phones and the CDMA sets. The Introduction of mobile phones India Manufacture was from the Reliance Company with free calls, wireless phones the billionaire is back with his new brand in HD-TV, Jio Fiber.
Amazing bonanza as launching of HD-TV that includes broadband services with set top boxes and ultimately no charges for the subscribers on lifetime subscription. It will be a hard time for the competitors of television, broadband sector as may reduce their demands after the launch of HD-TV with broadband Reliance Company.
Source: Economic Times
Recommended for you