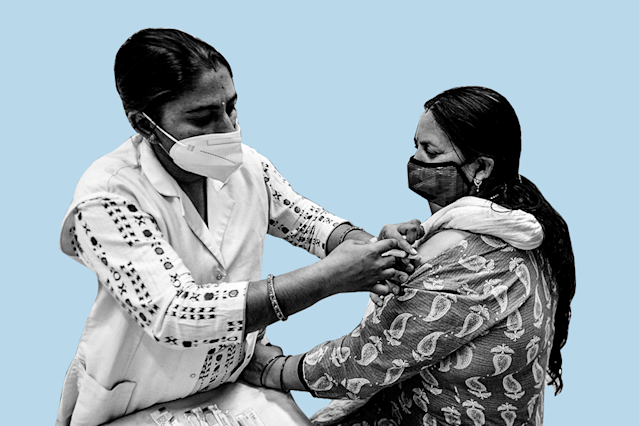 Photo courtesy: pib.gov
COVID-19 vaccines administered in rural areas came to 63.68 percent of the total vaccinations done on Monday (June 21, 2021), the first day when the revised vaccination guidelines came into force. Out of total vaccine doses administered on the day, 56.09 lakh vaccines were given from rural vaccination centres, while the urban areas recorded vaccination of 31.9 lakh people.
,
Read more at: https://pib.gov.in/PressReleasePage.aspx?PRID=1729684
.
Recommended for you