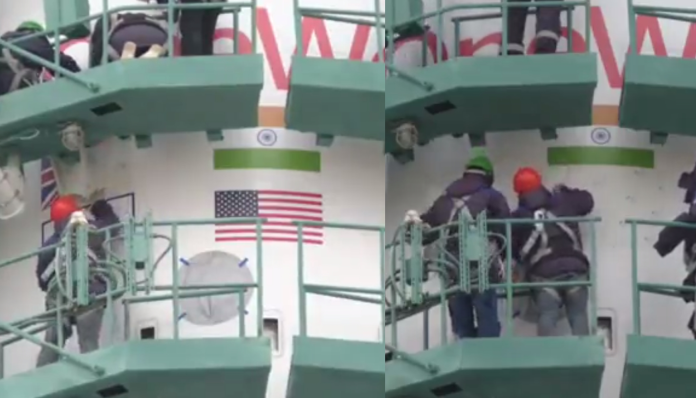 Photo courtesy: Opindia
Perhaps for the first time in history, the impact of war on earth have been felt in space. After Russia had said that the sanctions by the USA and European nations on Russia for invasion of Ukraine can result in a crash of the International Space Station, they have now removed all the flags of countries participating in a space program from a rocket they are launching, except the flag of India.
.
Read more at: https://www.opindia.com/2022/03/russia-removes-us-uk-and-japan-flags-from-rocket-but-keeps-indian-flag/
.
Recommended for you