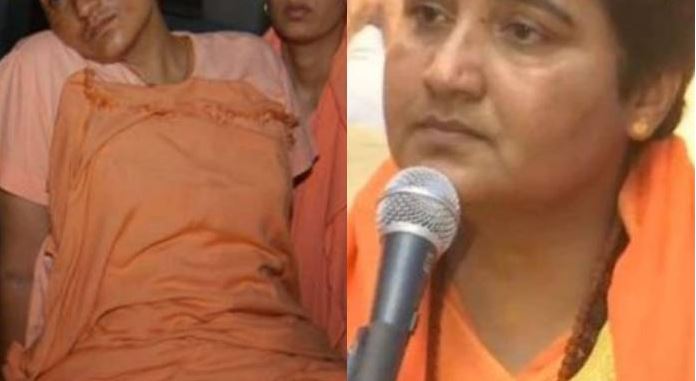 Photo courtesy: opinion
MP candidate from Bhopal Sadhvi Pragya Singh Thakur has apologized for her comments on 26/11 police officer Karkare. She could be angry at the police for years of brutal torture.
In return, SADHVI HAS EVERY RIGHT TO DEMAND AN APOLOGY FROM ALL THOSE WHO PUT IN JAIL WITHOUT BAIL AND FOR REPEATEDLY TORTURING. And it is not just the police officials but the Congress higher ups in Delhi who allegedly gave the orders to torture Sadhvi.
This is what Sadhvi said as she broke down:
"They used to hurl filthy abuses at me and hang me upside down threatening to disrobe me. They used to thrash me whole night till the skin on my hands would start to come off. They would only stop thrashing when they feared that my hands would start bleeding. Then they would bring a bucket of hot water with salt in it and dip my bruised hands in it,", recalled Sadhvi Pragya as she broke down.
She also said they abused a Sanyasi and she tolerated it, but then realized it was a consciracy to malign Hindus, Hindutava and social service organizations like RSS.
Source: opinion
Recommended for you