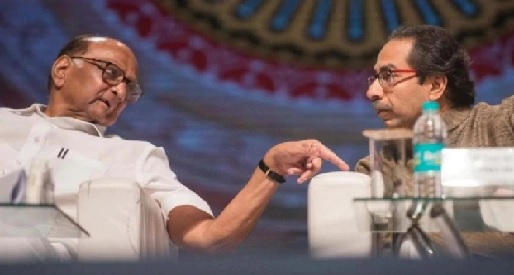 Photo courtesy: India Today
The second largest party of Maharashtra Shiv Sena has declared that they will form the Maharashtra Government after 20 days with Shiv Sena and NCP alliance. Recently the CMP meeting was held in Maharashtra to discus on various matters including the formation of the Government.
According to the information, alliance of Shiv Sena and NCP, Shiv Sena will possess the CM seat of the Maharashtra Government while the NCP and Congress will have Deputy CM from each. The CMP meeting was on target to youth, farmers, Dalits and Adivasis. So, after the Maharashtra Government forms, the President's rule will likely be removed.
Source:India Today
Recommended for you