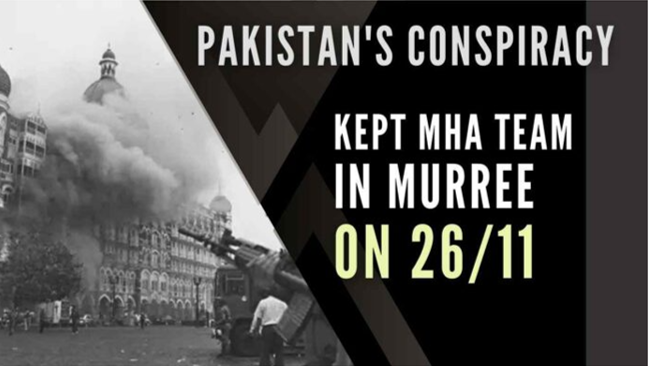 Photo courtesy: pgurus
In a shocking exposure to the Mumbai attack, RSN Singh wrote in the Indian Defense Review that a nine-member high-level team, comprising officials of India's home ministry and other security agencies, led by no less than the Union Home Secretary Madhukar Gupta was in Pakistan when Mumbai was attacked by the LeT terrorists with direct involvement of Pakistan military-intelligence establishment.
.
Read more at: https://www.pgurus.com/pakistan-kept-mha-team-in-murree-on-26-11-as-a-part-of-the-conspiracy/
.
Recommended for you