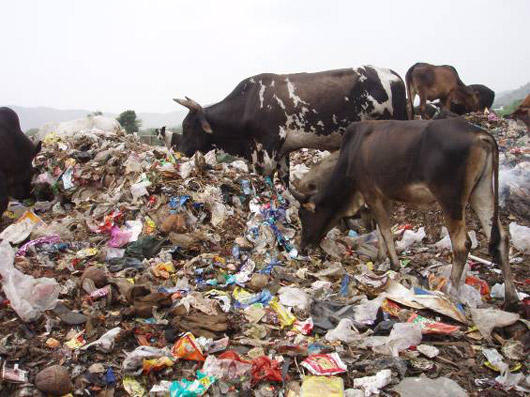 Photo courtesy: vspca.org
In an exhibition, Brihanmumbai Mahanagar Palika's on the use of different products or alternatives for the plastic was inspiring but confusing at the same time because it was the cost of the products that discouraged the utilization of products that were exhibited on those three days.
The Deputy Municipal Commissioner of Mumbai city justified on the plastic use, that one-time use of plastic is banned that is thrown finally blocks the drains unless and until cleared almost 89 per cent of plastic waste Mumbai, the metropolitan city of India collects. The ban is expanded to the plastic bag covers, disposable cups and plates, plastic pouches and packaging and thermocol which leads to several diseases to the living bodies.
Source: Hard News
Recommended for you