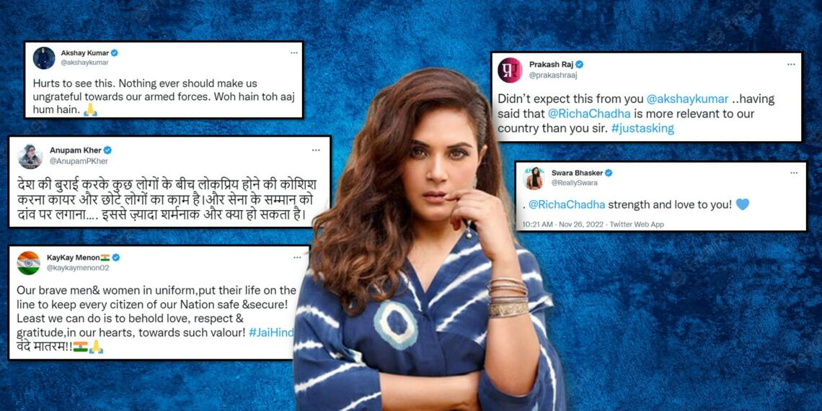 Photo courtesy: TFI Post
On the 24th of November, Richa Chadha got success in getting the much-needed two minutes of fame. The attention seeker, who is currently short on employment opportunities, shared her unsolicited opinion on the contemporary Political and Military debate around the reclamation of POK. Mocking the remarks of Lt. General Upendra Dwivedi, she remarked, 'Galwan says hi'.
However, this is not the only incident where Richa Chadha has made snide, anti-army statements and tried to look intellectual.
Read more at: https://tfipost.com/2022/11/slam-deafening-silence-whispers-of-support-bollywood-on-richa-chadha/
Recommended for you