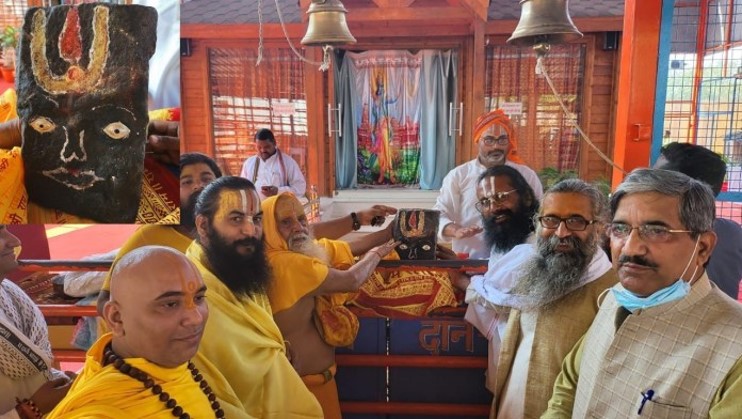 Photo courtesy: Swarajyamag
Today (28 October), a Sri Lankan envoy arrived at the Ram Janmabhoomi Temple in Ayodhya carrying shila (holy stone) from Ashoka Vatika, the place where Maa Sita was held captive by Ravana.
The Sri Lankan envoy, including Sri Lanka's Ambassador, Deputy Ambassador and two ministers, dedicated the shila of Ashoka Vatika to Shri Ram and also performed aarti at the Ram Janmabhoomi mandir.
.
Read more at: https://swarajyamag.com/insta/sri-lankan-envoy-visits-ayodhya-brings-sacred-stone-shila-from-ashoka-vatika
.
Recommended for you