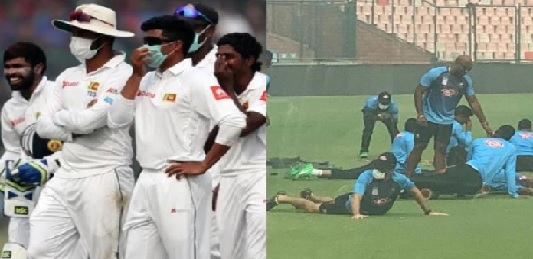 Photo courtesy: India Today
Bangladesh cricket team to play the T20I at the Feroz Shah Kotla on Sunday in Delhi. The citizens are restricted to their outdoor activities and so there is a sign of worry for the cricket team to play in Delhi.
It was in 2017, that Sri Lankan cricket had to play wearing mask on their face, they were vomiting in their dressing room. The team was playing 5 days match as they suffered illness due to the air quality. The problem may arise for the Bangladesh cricket team as the hazardous level has increased on Thursday.
Source:India Today
Recommended for you