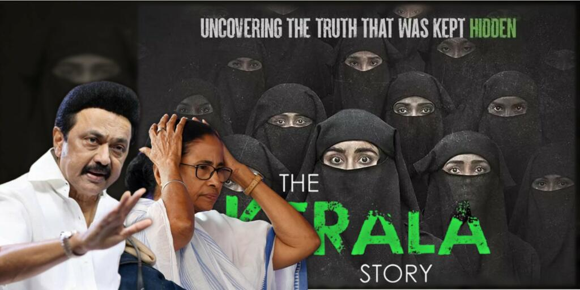 Photo courtesy: TFI Post
If someone told a normal cinema-goer that "The Kerala Story" would be a blockbuster in less than a week, the immediate reaction would be, "You've gotta be kidding me!" But then, none can ascertain the choices of the Indian public. Thanks to the mammoth collections, the makers have now decided to give the detractors a taste of their own medicine.
Now, let's find out over why the makers of "The Kerala Story" have sued the Bengal and Tamil Nadu governments over the ban, and why this could be a game changer.
Read more at: https://tfipost.com/2023/05/stalin-and-mamata-sued-for-banning-the-kerala-story/
Recommended for you