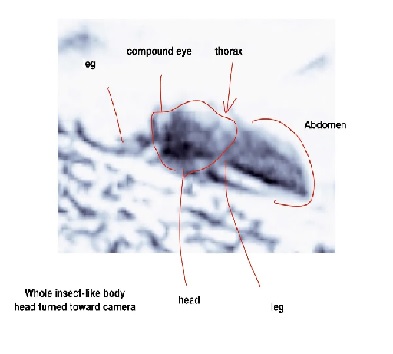 Photo courtesy: Gadget 360
The photographs of the planet Mars collected, show pictures of small insect like structures that is similar to the bee structure according to the discovery of Professor Emeritus William Romoser's.
The Martian rovers are seeking for indicators of organic activity and the pictures that are available shows the insect and reptile form structure of the insects in the planet mars. Other evidences of the photo shows that segmentation of different body parts, skeletal remains and the fine clear pictures of the features describes the insects. Observing the pictures scientist Romoser said that "There has been and still is life on Mars".
Source:Gadget 360
Recommended for you