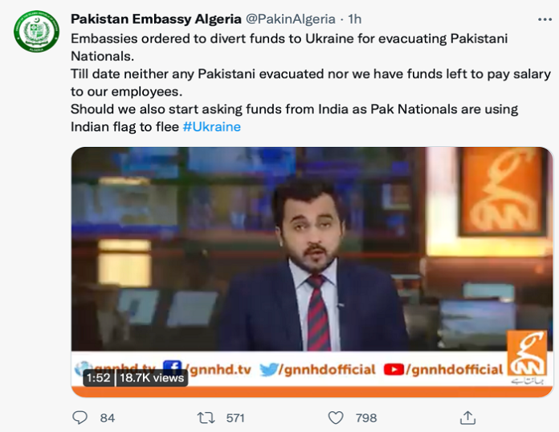 Photo courtesy: Thenewsglory
There are more than 2000 Pakistani nationals in Ukraine along with Indian students. They were all trapped in Ukrainian cities. However, they said that the country had failed to provide assistance to the Pakistani embassy in Algeria to reach Pakistan and asked for financial assistance from India to pay their salaries. The embassy tweeted. The tweet said that Pakistani students had already left Ukraine with the Indian flag.
.
Read more at: https://thenewsglory.com/indian-flag-saves-souls-should-india-ask-for-money-for-our-salaries-pakistan-embassy-tweet/
.
Recommended for you