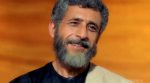 Photo courtesy: Opindia
Naseeruddin Shah, once a well known Bollywood actor is showing more and more bitterness about everything India. He abuses fellow actor Anupam Kher repeatedly, because Kher – a kashmiri pandit talks about the pain & sadness that he still lives with having driven out of his home in Kashmir by jihadists. Today he is scared for his kids in new India – but his daughter attacks staff in a animal clnic.
Many in the country feel that India gave you opportunity leading to fame and money. You got the freedom to marry outside your religion and no one said anything, unlike our neighbouring countries. Even your family members could have high achievements.
People are upset because nowadays you are talking more about 'apathy and discrimination', and you talk about your 'conscience'. And you are in all praise of Pakistan, where religious minorities have been killed, raped and discarded. No surprise you are very popular in Pakistan. People know you are deeply upset about the new political rulers who are from the majoritarian India.
Or perhaps you are channelising your inner hate to seek publicity???
Source: Opindia
Recommended for you