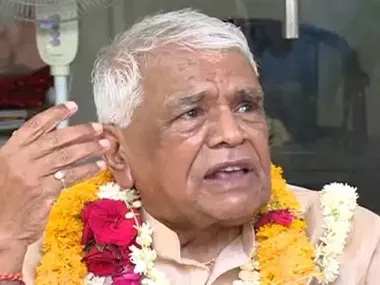 Photo courtesy: Firstpost
Babulal Gaur known as Accidental Chief Minister of Madhya Pradesh, who was suffering from different health issues passed away on Wednesday, he was 89.
He was known as accidental Chief Minister as appointed on sudden reasons for the CM position, remained Chief Minister till 29 November 2005. Immensely dedicated in the development of Madhya Pradesh, led to make Bhopal the cleanest city in India. Development of the roads and airports were under his ruling period.
Source:FIrstpost
Recommended for you