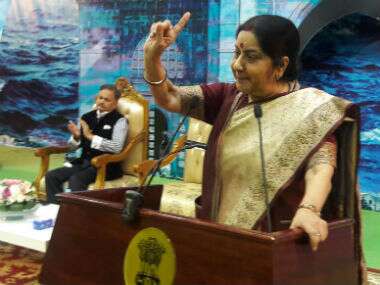 Photo courtesy: First post
Few women can be famous in the political grounds as much it can be easier in the world of beauty and glamour. Bold and remarkable approach to the career of politics which Sushma Swaraj ended while lifelong she was in BJP. Sushma Swaraj was selected by LK Advani, she was a great example of women who shined in politics, the motive to select her was to build bonding with the female audiences.
Sushma Swaraj joined the cabinet during the period of Atal Bihari Vajpayee, later the CM of Delhi. Her last designation was of External Affairs Minister of India during Modi's ruling period, the second women to hold elite position after Indira Gandhi. Finally due to her severe health issues retired from the party, hardly it is three months that she has rest in peace. Lady, a lawyer and politician.
Source:First Post
Recommended for you