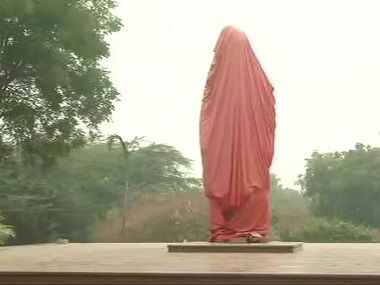 Photo courtesy: First post
Recently the JNU students had protested against the fees hike of Rs 600 for a single seater room. It is difficult for the students from average income group to bear the hikes. The area of the Swami Vivekananda Statue was surrounded by the students who were protesting.
Accusing and objectionable messages were written on the statue covered with saffron cloth of Swami Vivekananda Statue. Vice chancellor of JNU, Mamidala Jagadesh Kumar  to file complaint against damaging the statue of JNU.
Source:First Post
Recommended for you