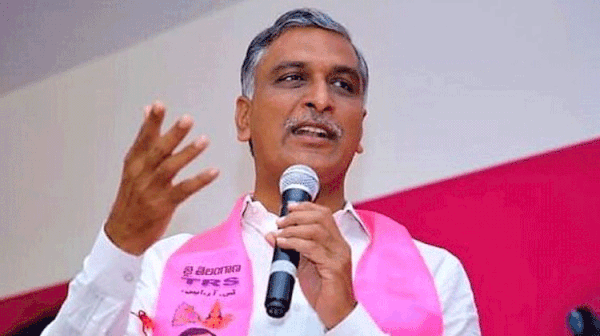 Photo courtesy: English Sakshi
On 1st April, 2019 the news of T Harish Rao,the senior leader to leave the TRS in order to join Bharatiya Janata Party has blown waves among the public including the party members.
The news was published in an English newspaper as a prank for the readers on the April fool day.  Finally at the end authentic news was released about the TRS leader as he is loyal to the party and not joining BJP. Readers were high in discussions and immense thoughts about the sudden shifting of party has discovered at the end of the article that it was a prank on the April fool day.
Source:English Sakshi
Recommended for you