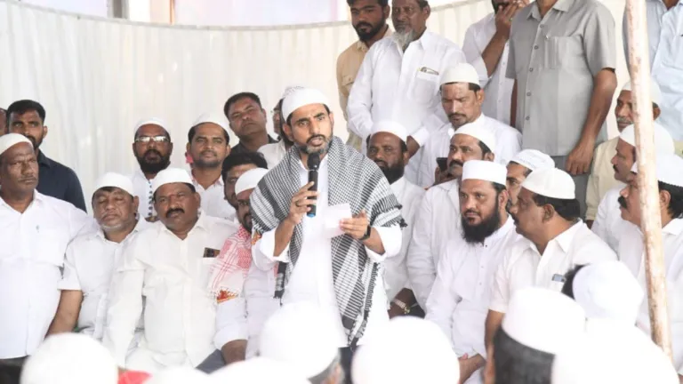 Photo courtesy: OpIndia
On Tuesday, February 21, Nara Lokesh, the National General Secretary of the Telugu Desham Party (TDP) promised to establish an Islamic bank if the party comes to power in Andhra Pradesh.
After a two-day break, he began his padayatra, "Yuva Galam," on Tuesday. Nara Lokesh spoke with Muslim community representatives in Srikalahasti, Tirupati district, and reminisced how N T Rama Rao, the TDP's founder, established the Minority Corporation.
Read more at: https://www.opindia.com/2023/02/tdp-promises-to-set-up-islamic-bank-if-it-comes-to-power-in-andhra-pradesh/
Recommended for you