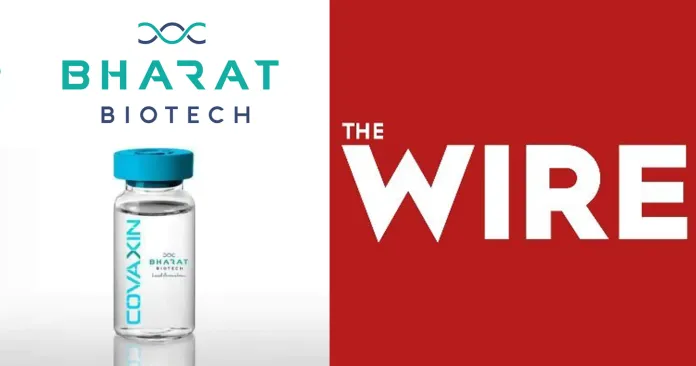 Photo courtesy: Opindia
A court in Telangana has ordered leftist propaganda portal The Wire to take down as many as 14 articles it had published against Indian pharmaceutical company Bharat Biotech and the Covid-19 vaccine Covaxin developed by it. The order was passed after Bharat Biotech had filed a Rs100 defamation suit against The Wire and 12 persons associated with it.
.
Read more at: https://www.opindia.com/2022/02/court-orders-the-wire-to-take-down-14-articles-against-bharat-biotech/
.
Recommended for you