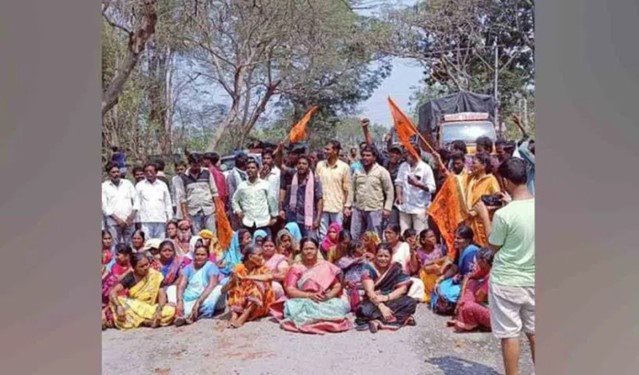 Photo courtesy: Hindupost
A holy Dhwaja Sthambha (flagstaff) being installed in front of a mandir by vanvasi (aka 'tribals') Hindus has been destroyed by a team of forest officials led by a Muslim forest ranger, triggering tension in several villages of Telangana.
On 30 March, a day after Sri Ram Navami, the vanvasi community of Gummadiwali village in Aswaraopet mandal of Bhadradri Kothagudem district prepared to place a new Dhwaja Stambha made up of a neem tree's trunk in Ganganama mandir (temple) as per their age-old indigenous tradition. These vanvasis brought the tree trunk from the nearby forest by taking prior permission from forest officials.
Read more at: https://hindupost.in/dharma-religion/telangana-forest-ranger-adbudl-rahman-destroys-dwaja-sthambh-angry-vanavasis-attacked-forest-office/
Recommended for you