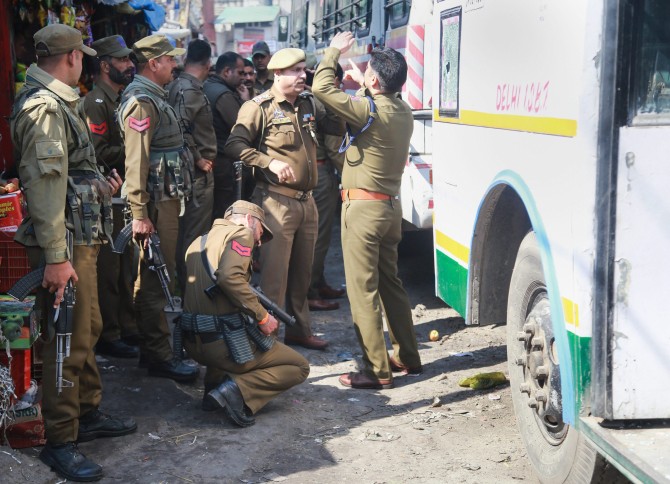 Photo courtesy: Rediff
Grenade Attack in Jammu and Kashmir, 28 people are severely injured and admitted to the Government Medical College for treatment of the injured people.
Prince Sharma, eye witness said that while he was parking his vehicle suddenly heard a loud sound, ran down to the place and saw that many people are injured near a bus.
General Inspector of Police officer MK Sinha confirmed that it was a grenade attack and almost 28 people were injured. No information of deaths in the attack till now.
Source: Rediff
Recommended for you