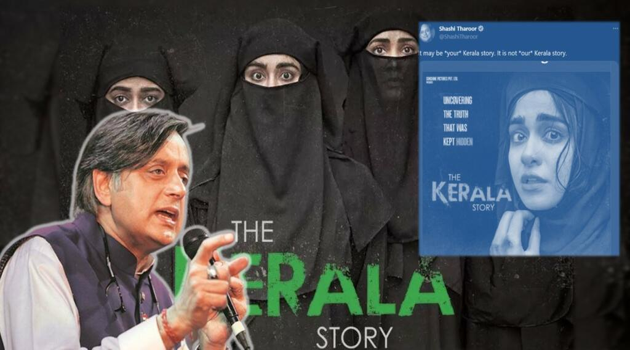 Photo courtesy: TFI Post
The recently released trailer of "The Kerala Story" has taken the nation by surprise. Based on several anecdotes, and gut-wrenching tales of deceitful conversion, the movie is all set to hit the screens on the 5th of May.
'The Kerala Story' is seemingly a dramatic portrayal of the sorrowful and gut-wrenching tales of Hindu and Christian women from Kerala who were radicalised and later joined the Islamic State. It recounts the story of Shalini Unnikrishnan, a Hindu woman who is manipulated into converting to Islam, married her Muslim boyfriend, and much to her horror found herself in ISIS-controlled territory.
Read more at: https://tfipost.com/2023/05/tharoor-and-his-ilk-must-be-congratulated-for-promoting-the-kerala-story-without-a-fee/
Recommended for you