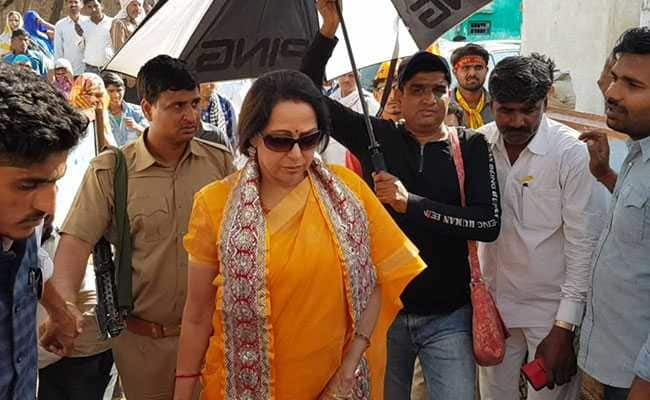 Photo courtesy: NDTV
While campaigning for the Lok Sabha Elections 2019, in an interview, BJP Member of Parliament Hema Malini was asked about if it is compared to the film shoots. She said That is also tough and this is tough, none are the bed of roses and one has to work hard to achieve something.
She will be contesting from Mathura, she began her campaign in her Mercedez. Honest  appearance by the MP for her campaigns instead of showing off to the people in the old and traditional form of campaigning with their party members in buses or trucks.
Source: NDTV
Recommended for you