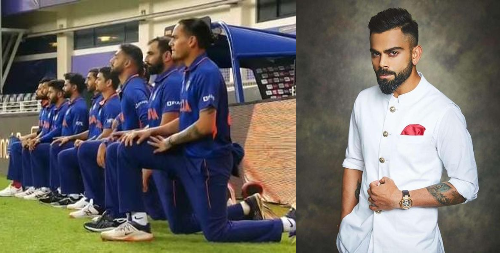 Photo courtesy: Facebook
Team India took the knee in support of the "Black Lives Matter" movement of the West. They will follow the leftist propoganda of #blacklivesmatter
Virat Kohli the captain will teach Hindus, How to celebrate Festivals?
This misplaced priorities & wokeness of Kohli has given us the result today that India has lost to Pakistan in a world cup which has never happened before.
Dear Kohli, you dont teach us how to celebrate festivals, first learn how to be a captain & lead the team.
.
Read more at: https://www.facebook.com/PMOIndiaReportCard
.
Recommended for you