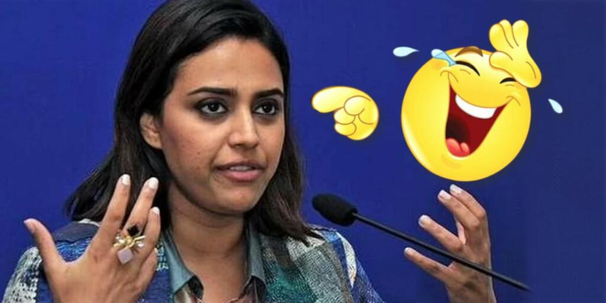 Photo courtesy: TFI Post
Pretentious actor, full time attention seeker Swara Bhaskar -Currently, one of the best actresses in Bollywood has to be Swara Bhaskar. If it was not for political considerations, Kangana Ranaut, who can only do justice to her characters would not have received the National Award. Instead, the award should have been rightfully bestowed to the acting institution Swara Bhaskar (Ha Ha!).
She has been following the popular saying – when in Rome do as the Romans do. Evidently, she regularly attends domain and issues specific – political, social and cultural events – donning the robes of the expert of the day. While doing so she has been tactfully successful in disguising herself as an actor.
Read more at: https://tfipost.com/2022/12/the-greatest-female-artiste-to-grace-the-silver-screen-ever-is-desperately-looking-for-a-job/
Recommended for you