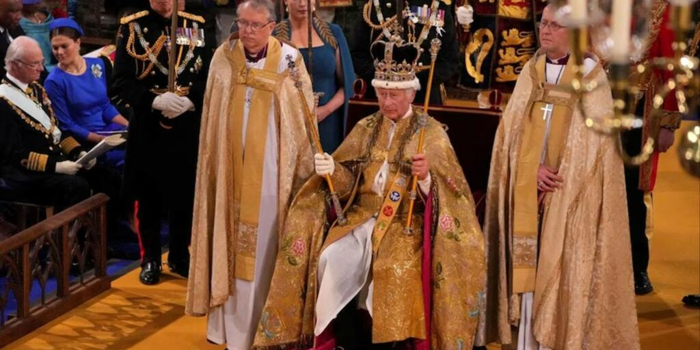 Photo courtesy: TFI Post
King Charles Coronation cost: In the sequel of the Dabangg franchise, when asked about the situation of the nation, an accomplice of Chulbul Pandey, named Chaubey ji says in his own broken English, "Country on deathbed sir, all kidney fail sir!" Going by the antics of the English administration, the situation in UK doesn't look any better.
Well you Now that the coronation is not a normal affair in UK. But the quesation is why it is not getting as much coverage as the mainstream media gives to real issues. Imagine the state of a country, where Sonam Kapoor is the official Indian representative to its king's coronation.
Read more at: https://tfipost.com/2023/05/the-kingdom-is-sinking-but-the-king-is-splurging/
Recommended for you