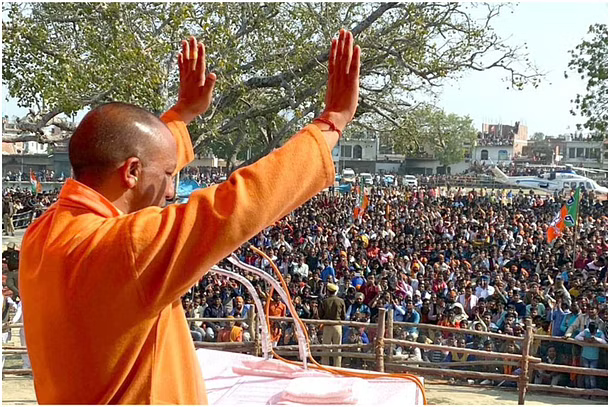 Photo courtesy: Swarajyamag
"Let me tell you something, I am from Mau. Fifteen years ago my unit PAC was sent to Baroda in Gujarat for security during elections. To our surprise, when we used to ask some people 'who did you vote for?', they wouldn't tell the name of the candidate but say `Modi ko' (to Modi). Candidate didn't matter. Only Modi and the lotus symbol mattered. Same is happening here. Yogi is drawing the same attention and traction. A vote for BJP is a vote in Yogi's name.
.
Read more at: https://swarajyamag.com/politics/ground-report-from-uttar-pradesh-the-yogi-factor
.
Recommended for you