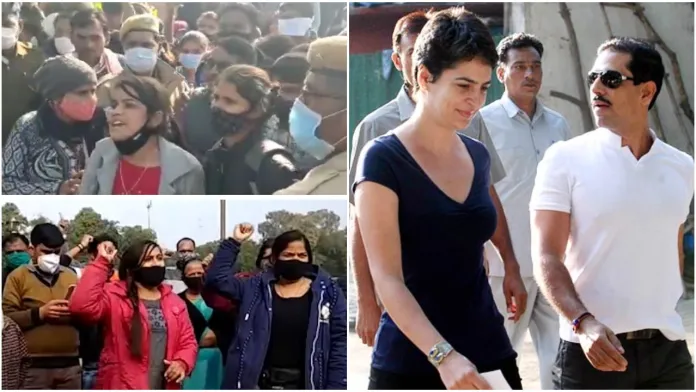 Photo courtesy: Opindia
Amidst the growing protests over the deafening silence of the senior Congress party leaders over the horrific rape of the specially-abled girl at the Tijara flyover in Alwar, Rajasthan, BJP Rajasthan has shared a video in which protestors are seen demanding justice for the victim from Priyanka Gandhi Vadra, the Congress general secretary and UP in-charge. In the 0.43 second video, a girl is seen urging the Rajasthan police to allow them to meet Priyanka Gandhi, who is reportedly holidaying and celebrating her birthday in Rajasthan.
.
Read more at: https://www.opindia.com/2022/01/alwar-rape-rajasthan-bjp-protest-priyanka-gandhi-vadra-holiday-birthday/
.
Recommended for you