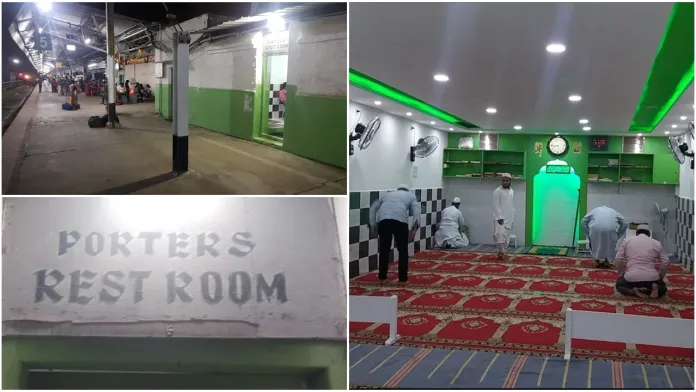 Photo courtesy: Indusscrolls
A shocking report has emerged where a room marked as a porters restroom was converted to a mosque with all amenities. The video of people exploring the premises has gone viral on the internet.
The illegal mosque is located on platform number 6 of Bangalore Majestic railway station. The visuals show activists accompanied by officials entering the mosque and exploring the facilities made here.
.
Read more at: https://indusscrolls.com/bangalore-railway-station-platform-no-6-porters-rest-room-converted-into-a-masjid/
.
Recommended for you