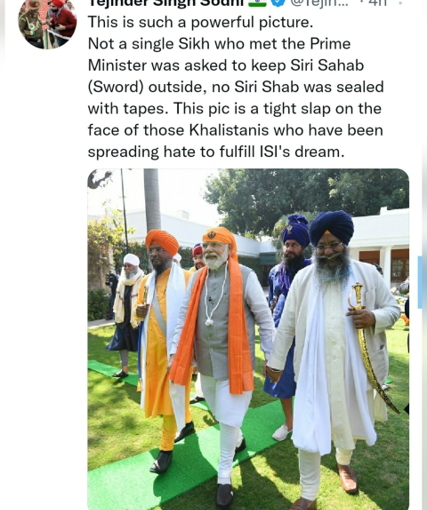 Photo courtesy: Facebook
This picture says it well. Not a single Sikh who met PM was asked to keep Siri Sahab outside nor the Siri Sahab were covered in the meeting. The relationship between Punjab Sikhs and PM is cordial and they want to focus on development.
.
Read more at: https://www.facebook.com/PMOIndiaReportCard/photos/5171044612955186
.
Recommended for you