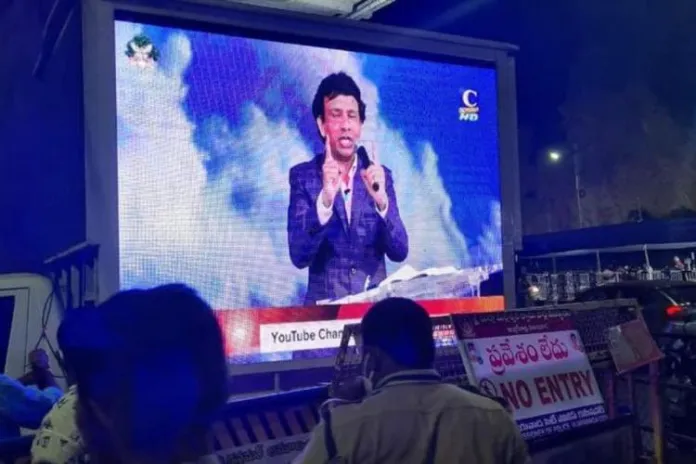 Photo courtesy: OpIndia
Hindu devotees at a Dussehra festival in Vijayawada were shocked to see a video of Christian preaching on a large screen installed at the Kanaka Durga Temple. The giant LED screen was installed at the venue to screen the rituals and celebrations of the Dussehra festival, but it displayed a Christian pastor preaching Christianity instead on the first day of Navratri.
.
Read more at: https://www.opindia.com/2021/10/christian-preaching-played-on-screen-at-dussehra-festival-in-vijayawada/
.
Recommended for you