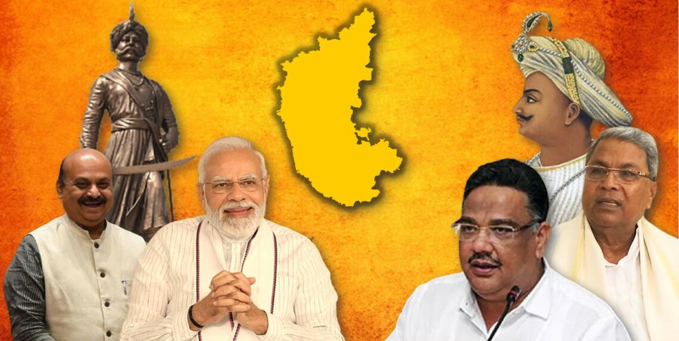 Photo courtesy: TFI Post
Few days ago, Prime Minister Narendra Modi gave another gift to Bengaloreans. He unveiled a massive 108-ft long statue of Nadaprabhu Kempegowda.  Of course, the idea would not sit well with the opposition parties. To counter the statue of Kempegowda, Congress is planning to install a 100-foot statue of Tipu Sultan. It was announced by Senior Congress MLA and former minister Tanveer Sait.
Tanveer is planning to call a meeting to sort out the legal and other regulatory hurdles in the way of installing statue of Tipu Sultan. The Congress MLA is so stern that he is ready to defy guidelines of Islam for Tipu. Islam does not permit establishing statue, but enthusiastic Tanveer doesn't care.
Read more at: https://tfipost.com/2022/11/tipu-sultans-bad-luck-is-set-to-burn-congress-in-karnataka/
Recommended for you