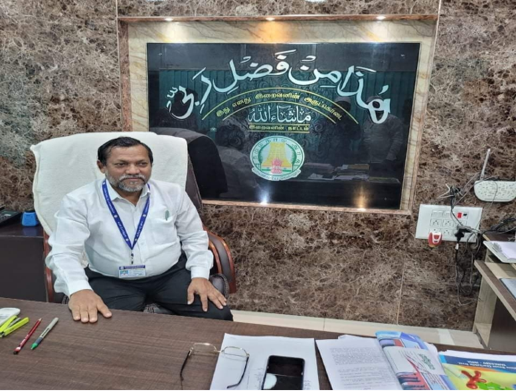 Photo courtesy: Hindupost
A Muslim Municipal Commissioner had placed an Arabic plaque in his government office hailing Allah in Tamil Nadu. After Hindu organisations' complaint and the pictures reached the district collector the plaque was removed.
Syed Hussain, the Commissioner working in Pernambut Municipal office had placed a plaque with Arabic phrases behind in his cabin. The Arabic phrases said, "This is my God's gracious gift" and "In pursuit of God". While the Arabic words were on top and in big fonts, Tamil Nadu government's emblem, the tower of Srivilliputhur Andal temple along with the tricolour and the four faced lion, was relatively small.
.
Read more at: https://hindupost.in/news/tn-muslim-officer-places-arabic-plaque-hailing-allah-in-municipal-office/
.
Recommended for you