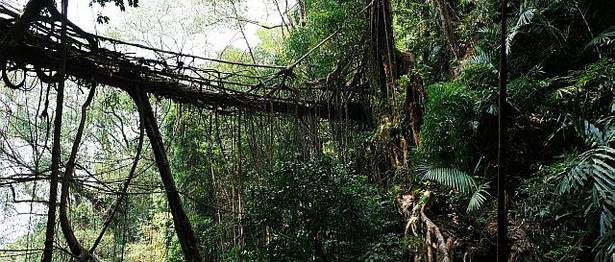 Photo courtesy: Business line
Ludwig and Thomas Speck from the University of Freiburg stated in the Journal of Scientific reports that uses of the traditional methods of natural building techniques, inspired from the Living root bridge in Khasi and Jaintia Hills can promote better climate changes.
The professor for the green technologies in landscape Architecture, Ferdinand Ludwig said the learning and research of the aerial roots from the traditional techniques of the Khasi people can help improving Green architecture. Earlier to cross the rivers the people of Khasi and Jaintia hills have built the bridges with the aerial roots of the rubber plants that still stands stable after several years.
Source:Business Line
Recommended for you