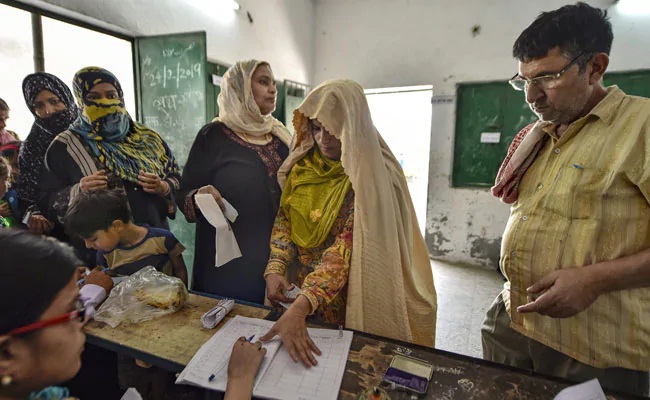 Photo courtesy: NDTV
Second Phase of elections were held in 11 states and one Union Territory of India. Tamil Nadu had a peaceful polling 38 lok sabha seats and 18 assembly seats but West Bengal had disturbance in few parts of National Highway 34. Uttar Pradesh had the second phase while others phases of polls are still on the way. Vellore constituency has been putout of election polling due to excess use of money power.
The second phase of lok sabha elections was held in Assam, UP, Jammu And Kashmir,  Bihar, Karnataka, Maharashtra, Manipur, Odisha, Tamil Nadu,West Bengal, Chhattisgarh and Union Territory Puducherry. Polling started at 6 am and continued till 7 pm.
Source:NDTV
Recommended for you