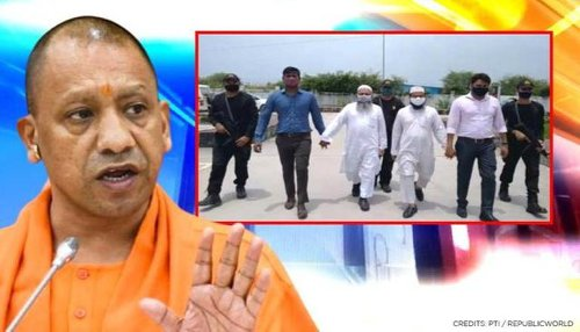 Photo courtesy: Republicworld
The Additional Director General of Police, Law, and Order, Prashant Kumar in an exclusive conversation with Republic Media Network on Monday confirmed the news. "A massive racket has come to light, as part of which the vulnerable section of the society- children, women, and those belonging to poor families were first lured by false promises of cash, job, and marriage, and later, converted," he said while outlining that a group behind the entire racket. "They work under the name of Islamic Dawah, and their head Kumar Gautam has been arrested," he added, pointing out that all the accounts of the group were being scrutinized to ascertain the exact number of people.
He also did not rule out the involvement of foreign funding in the entire racket. He said, "Yes, there can be foreign funding in the racket, but it's too soon to give any definite statement on that."
.
Read more at: https://www.republicworld.com/india-news/law-and-order/up-massive-conversion-racket-busted-police-claim-two-suspects-arrested-probe-underway.html
.
Recommended for you