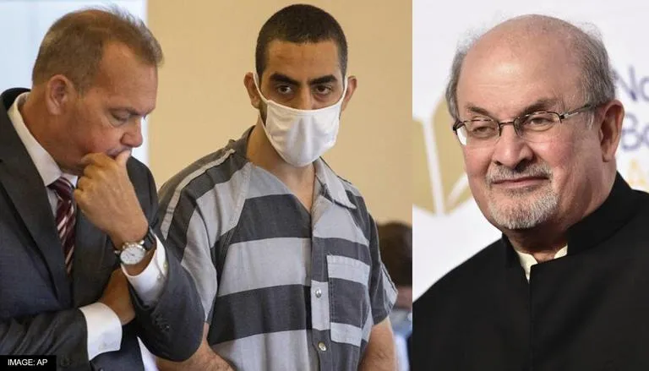 Photo courtesy: Republic World
A US court refused to grant bail to Hadi Matar, the accused of attempting to kill acclaimed author, Salman Rushdie on Thursday and barred him from offering interviews to the media. The judge refused bail despite Matar's advocate, Nathaniel Barone, trying his best to convince the court that his client has no records of crime and would not flee the country, if granted bail.
While appearing in the courtroom, Matar dressed in a black and white jail uniform, stayed quiet while his lawyer's persuasion fell flat in front of the judge that he should be released while the trial is awaited.
Read more at: https://www.republicworld.com/world-news/us-news/us-court-denies-bail-to-salman-rushdies-attacker-hadi-matar-bars-media-interviews-articleshow.html
Recommended for you