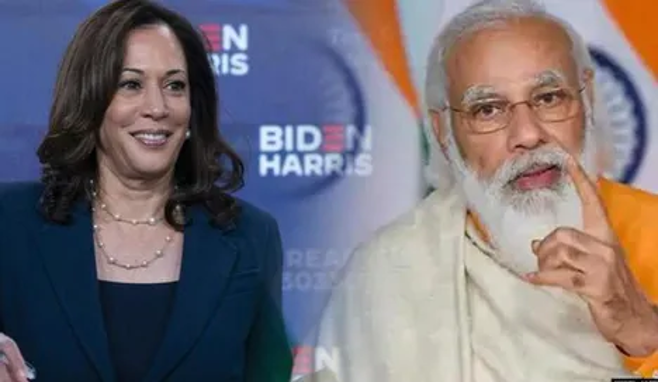 Photo courtesy: Republicworld
US Vice President Kamala Harris had a telephonic conversation with Prime Minister Narendra Modi on Thursday. The call was initiated by the American side, top government sources told ANI.
PM Modi 'deeply appreciated' the assurance of vaccine supplies to India as part of the US Strategy for Global Vaccine Sharing and also thanked her for all the support from the US government, businesses and the Indian diaspora. PM said they discussed ongoing efforts to further strengthen India-US vaccine cooperation, and the potential of partnership to contribute to post-COVID global health and economic recovery.
.
Read more at: https://www.republicworld.com/india-news/general-news/us-vp-kamala-harris-dials-pm-modi-underlines-india-us-cooperation-over-covid-vaccines.html
.
Recommended for you