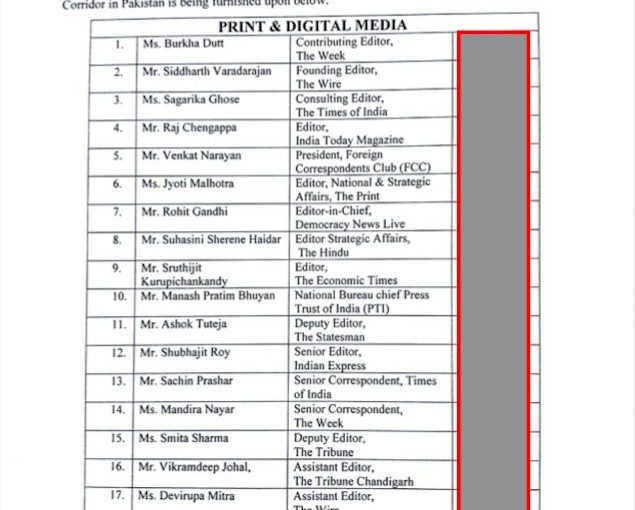 Photo courtesy: Opindia
No surprise –  Pakistan has been very selective in choosing only certain journalists to cover the opening of the road to a highly regarded sikh pilgrimage site or the Kartarpur Corridor. AFTER INDIA'S INITIATIVE, ONLY FEW OF THESE JOURNALISTS CHOSE TO PUT ANY PRESSURE ON PAKISTAN TO DO IT PART TO OPEN THIS PILGRIMAGE CORRIDOR.
So who are these journalists loved by Pakistan, here are a few of the 30 or so
*  Barkha Dutt, The Week
*  Rajdeep Sardesai, India Today
*  Siddharth Varadarajan, The Wire
*  Sagarika Ghose, The Timesof India
*  Sahasini Haider, The Hindu
Indian nationalists would accuse several of the selected (in) famous journalists of praising Pakistan at different times and being highly critical of India's tough stand against Pakistan as well as our armed forces.
So is there any surprise why they were invited ?… Better watch for their confused and favorable coverage of Pakistan after their visits…
Source: Opindia
Recommended for you