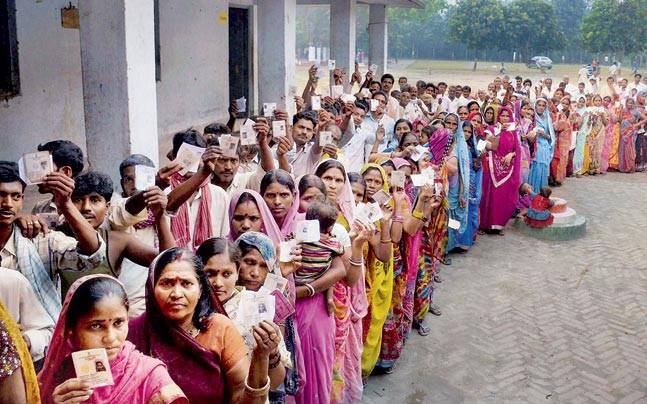 Photo courtesy: India Today
The votes for Assembly will be held for 11 constituencies assembly by-polls , the maximum numbers of constituencies  for the 2019 polls. The Uttar Pradesh constituencies have the highest polling constituencies, the seats are Pratapgarh, Zaidpur (SC), Lucknow Cantonment, Ghosi, Gangoh, Manikpur, Jalapur and Govind Nagar.
The assembly by-polls in Ghosi Assembly is due to the vacancy after the resignation of MLA Phagu Chauhan, as he is now the Bihar Governor.
Source:First Post
Recommended for you