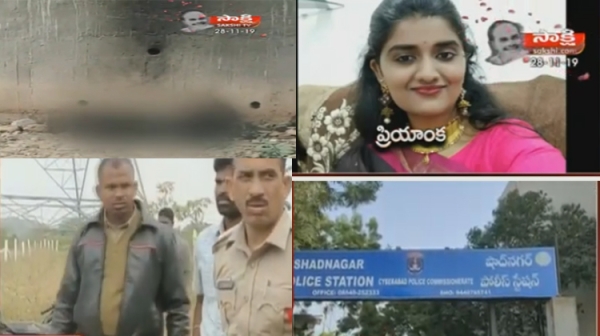 Photo courtesy: Sakshi Post
The incidents of killing women are not new, once again a woman by profession a Veterinary Doctor Priyanka Reddy was murdered and then burned while she was returning back home.
The incident took place while the Veterinary doctor was returning from Gachobowli while her scooter's both tyres were punctured. Two people had taken it to fix it, in between she called her sister and had spoken to her. While after that nobody could contact her. Two tyres cannot be flat together while riding so it may be a planned game in which the Veterinary doctor was trapped.
Source: Sakshi English
Recommended for you