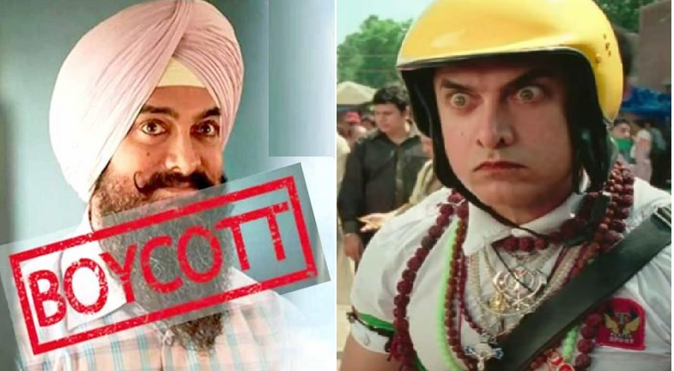 Photo courtesy: Hindu Post
Bollywood's elite cabal is rattled that people are finally seeing through their two-faced agenda. Actor Aamir Khan has come out with a statement that 'he loves India' after calls for boycott of his upcoming film Laal Singh Chaddha, a copy of the hit Hollywood film Forrest Gump, started doing the rounds.
This comes after the much-hyped Shamshera bombed at the box office for its blatant Hinduphobia. Instead of introspecting, director Karan Malhotra and actor Sanjay Dutt vented their ire at movie-goers for being 'haters' and rejecting their 'hard work'!
Read more at: https://hindupost.in/featured/viral-video-by-sikh-youth-calls-for-boycott-of-laal-singh-chaddha/
Recommended for you