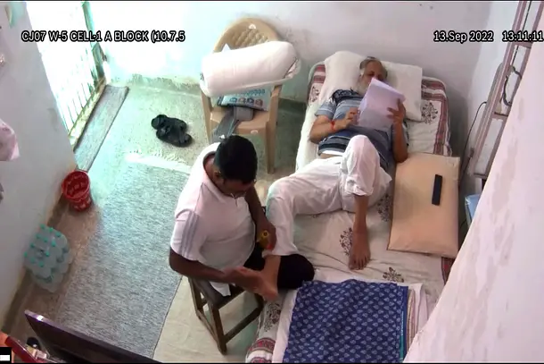 Photo courtesy: Swarajyamag
In a huge embarrassment to the Chief Minister Arvind Kejriwal led Delhi government, its Minister Satyendra Jain's videos of getting massages, while in Tihar Jail, have surfaced.
The CCTV footage, dated 13, 14 and 15 September, show a masseur inside Jain's jail cell in a clear violation of the jail rules. Earlier, Enforcement Directorate (ED) had alleged that Jain, being head of the Prison Department, has been receiving VIP treatment inside the jail.
Read more at: https://swarajyamag.com/politics/viral-videos-show-jailed-aap-minister-satyendra-jain-enjoying-massage-in-tihar-jail
Recommended for you