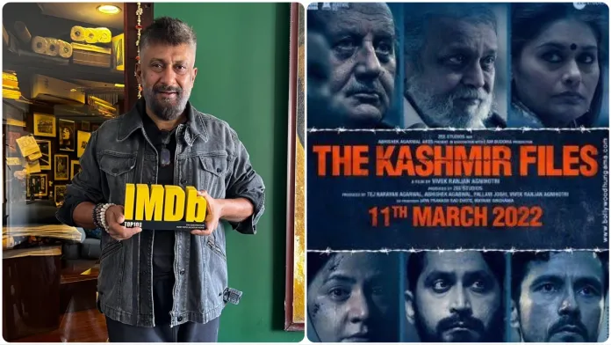 Photo courtesy: OpIndia
Vivek Agnihotri's 'The Kashmir Files' has received IMDB's 'Most Popular Film' award for the year 2022. The movie has been among IMDB's list of 'Most Popular Indian Films' of 2022. 
Director Vivek Agnihotri took to Twitter to announce the award received by 'The Kashmir Files', a movie that brought to silver screen the horrifying atrocities faced by Kashmiri Pandits in the 90s and their subsequent exodus from the valley.
Read more at: https://www.opindia.com/2022/12/vivek-agnihotri-the-kashmir-files-imdb-top-10-indian-movies-2022/
Recommended for you