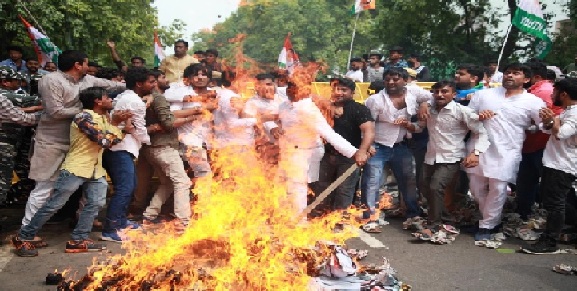 Photo courtesy: Swarajya
The Congressman D R Shivakumar was arrested on 3rd September the issue of Money Laundering cases under the prevention of money laundering Act (PMLA) from the 2017. His properties were raided by the officials of Income Tax.
D R Shivkumar is one of the most influential congress man and on the issue of his arrest the member of Vokkaliga Community the party members are suppose to protest against his arrest. Temple priests from the neighbouring districts will be participating in the rally apart from the Vokkaliga Kempegowda Yuva Vedike, Kannada Rakshana Vedike and other parties will be in the rally.
Source:Swaraj
Recommended for you