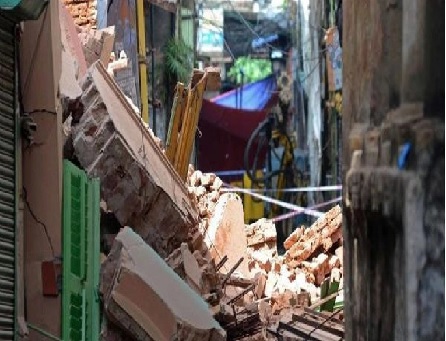 Photo courtesy: Swarajya
Recently building of Metro lines has led to breaking down of number of old houses and structures in Kolkata City, Central Kolkata. In the recent years several water bodies have been filled several  towers and buildings are standing above the filled up Land.
The tunnel boring machine stumped an underground aquifer that is water permeable rocks that indicates that the land is not solid enough to carry the loads of the entire structures. This incidence is an alert or warning to the residences who bought buildings under such land areas in Kolkata City.
Source:Swarajya
Recommended for you