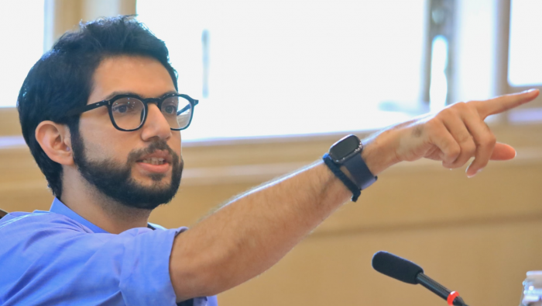 Photo courtesy: unpluggedtv.press
Kerala Governor Arif Mohammed Khan said about the Hijab Row – ""please don't take this as controversy…this is a conspiracy". Women and Girls should be encouraged and not put down.
Aaditya Thackeray said, "a prescribed uniform in schools, colleges, and other institutions must be followed, and religious and political issues should not be brought into schools and colleges."
Colleges & Schools and every institution of any type (government or private) TOO HAVE THE RIGHT TO DECIDE THE DRESS CODE in the overall best interest and to ensure uniformity.
If some students (really girls or women) in a veil, now the rest of the students the large majority could face both uncomfortable and not safe as they would not know what the students in the veil are? What about the right and safety of these rest of the students? What rights of Schools and Colleges? And how could this demand impact every institution – public or private in this country?
Aroosa Parvaiz, the Jammu & Kashmir class ten topper (who scored 499/500) is being abusedin the public as SHE REFUSES TO WEAR HIJAB. So if Hijab is allowed, instead of a choice, could women from this religious community be forced to wear the Hijab by extremists ? So suddenly we want to follow Taliban or extremist countries? Is this really progress? We hope the Courts understand the ramifications of the demands, the Rights of Schools & Colleges, where this could spread to, the Wellbeing and Feeling of Safety of the entire Student Population, the pressures women of the community will face, and much more.
.
Read more at: https://www.ndtv.com/india-news/hijab-row-not-controversy-but-conspiracy-alleges-kerala-governor-arif-mohammed-khan-2765225
                       https://unpluggedtv.press/aaditya-thackeray-speaks-out-on-hijab-row-controversy/
.
Recommended for you